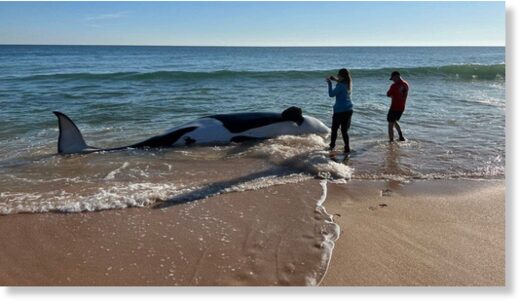 Authorities in Flagler County, Florida, are overseeing the removal of a 21-foot orca that beached itself on the coast.
The orca, which beached itself and subsequently died on the coast of Jungle Hut Park, is currently undergoing a necropsy and removal process.
Deputies are on scene south of Jungle Hut Park in Palm Coast after a 21-foot orca whale beached itself this morning. It has since lost its life," the sheriff's department said via social media.
The Flagler County Sheriff's Department has enlisted outside help in removing the massive sea animal's corpse.