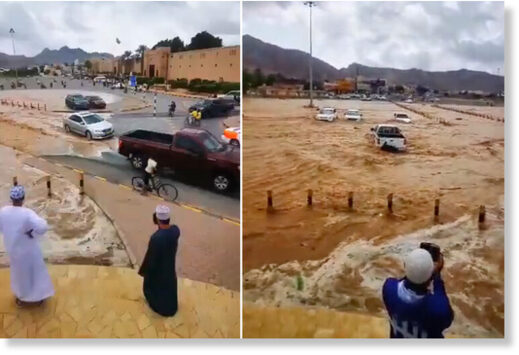 Oman witnessed heavy to moderate rain in most regions on country beginning on Monday evening and carrying on till Tuesday afternoon.
The police have warned residents and tourists to stay away from valleys.
Oman Meteorologists said that the governorates of North Al Batinah, Musandam, and Al Dhahirah experienced heavy rain, which led to floods in low areas.