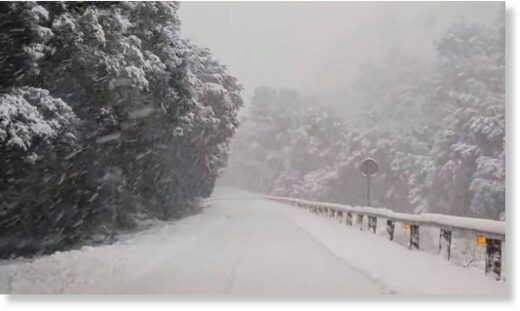 Snow is forecast to fall for most of the day and overnight
10 centimetres of snow fell on Saturday night in the Serra de Tramuntana and at 9 a.m. it was still snowing with a number of roads closed.
According to the Aemet met. office it could continue to snow throughout the day with the
snow line falling below 600 metres
-
last Saturday it snowed in Palma at sea level.
The 112 emergency service is discouraging drivers from travelling to the area to avoid traffic jams and incidents.