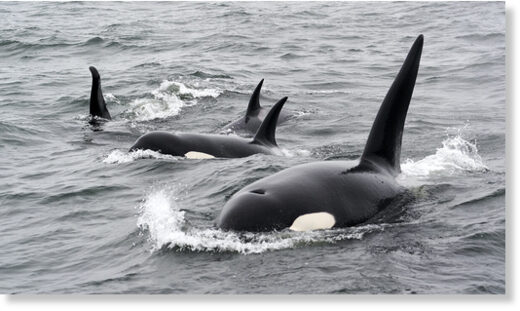 Orcas have gone and done it again, demonstrating that they still despise boats for reasons scientists can't figure out.
For months now, orcas, also known as killer whales, have been assaulting boats — especially, it seems,
yachts
— off the coasts of Spain and Morocco, sending several to the bottom of the sea.
A Polish touring company, Morskie Mile, said that's exactly what happened to one of its yachts on October 31. In a Facebook post, a spokesperson for the company said that its vessel, the "
Grazie Mamma II
," was in the Strait of Gibraltar when a pod of orcas targeted it. The animals, which can grow to be up to
30 feet long
, attacked the boat's steering fin "for 45 minutes," the post said, "causing major damage."
"The crew is safe," the post added, but the boat itself sank at the entrance to Tanger-Med, a Moroccan port.