A storm system spawned tornados as it swept across the upper Midwest and into Pennsylvania, killing at least one person, flooding basements and leaving thousands of homes and businesses without power early Friday.
In western Pennsylvania, Allegheny County and Pittsburgh officials declared a state of emergency as residents dealt with flooding and damage from the torrential downpours.
The worst damage in Ohio was across the north-central part of the state, where the National Weather Service confirmed a tornado in Shelby and were investigating tornado reports in several counties, meteorologist Walter Fitzgerald said.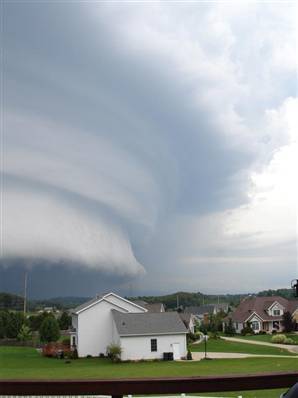 ©Richelle via WKYC
NBC affiliate WKYC obtained this storm photograph from a viewer who said it was taken over Richland County, Ohio, on Thursday. The formation is known as a supercell, a well organized and notably intense thunderstorm.