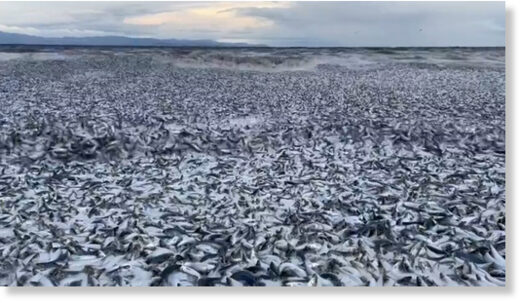 Thousands of dead fish mysteriously wash up along the coast of northern Japan. A video showing the lifeless fish being washed onto the shore has surfaced on X, formerly twitter.
People on the social media platform have reacted to the viral video. "Something fishy is going on", wrote one user.
Another raised concerns and said if the phenomenon had anything to do with the nuclear waste dumped in the ocean.
While another deemed it as a sign of an earthquake.
The real cause of the fish fatalities remains unknown.