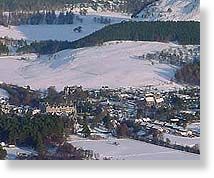 Three climbers were killed by an avalanche on a mountain near the town of Glencoe in the Scottish Highlands, local police said on Saturday.
Authorities had launched a major rescue operation following the avalanche on Buchaille Etive Mhor, with rescue dogs and helicopters deployed, after a climber alerted them to it at around noon (1200 GMT).
Initially two people were airlifted to a nearby hospital, but one was pronounced dead on arrival, and the other died shortly thereafter. Rescuers found a third dead body buried in the snow later.