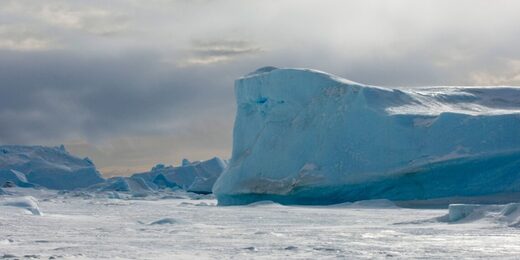 The continent of Antarctica is a difficult hunting ground for climate apocalypse fanatics since there has been barely any overall warming over the last 70 years. The exception is West Antarctica where there has been some local climate variation, possibly helped by significant geothermal activity.
Of course this is enough for a scare or two, so don't expect to see reported in mainstream media some
startling new evidence
showing significant cooling in West Antarctica starting in the early 1990s, with temperatures falling by 0.93°C each decade from 1999-2018, a total of 2°C over the 20 years.
In a paper published by the American Meteorological Society, a group of international scientists note the "statistically significant" rate of temperature decline with the strongest cooling occurring in spring.
During this season, the temperature fell by a massive 1.84°C every decade between 1999-2018. In the winter, the decadal fall was 1.19°C.
The cooling was measured by a number of databases, while an accurate consistent record was collected from the Marie Byrd weather station. Despite some differences in cooling, all the databases are said to have shared similar changes across seasons and throughout the region. The graph below plots the temperature record at Marie Byrd back to the 1950s.