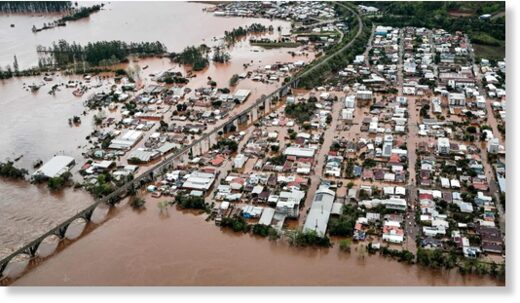 In the face of torrential rains, the Brazilian state of Santa Catarina grapples with severe flooding, leading to the declaration of a state of emergency across 23 municipalities. As the residents reel under the disaster's impact, two casualties and significant disruptions have surfaced, with the city of Rio do Sul bearing the brunt of the catastrophe.
Unprecedented Flooding
Experiencing its fifth flood this year, Rio do Sul is submerged by the overflowing river Itajaí-açu. The rising waters have swallowed almost all neighborhoods, compelling the city's residents to seek refuge on rooftops and in 21 makeshift shelters. These sanctuaries currently house over a thousand displaced individuals, emblematic of the scale of the crisis.