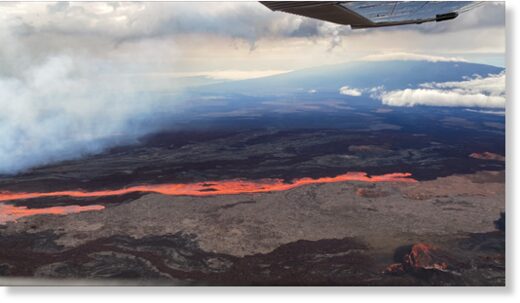 People living on the slopes of the Mauna Loa volcano on Hawaii's Big Island have been told to prepare for a worst-case scenario as it continues to erupt and belch volcanic ash into the air.
Waves of orange, glowing lava are flowing from the world's largest active volcano in its first eruption in 38 years and officials told residents to be ready to evacuate if lava flows start heading toward populated areas.
While the eruption of Mauna Loa isn't immediately endangering towns, the US Geological Survey has warned the roughly 200,000 people on the Big Island that an eruption "can be very dynamic, and the location and advance of lava flows can change rapidly".
Governor David Ige said: "Lava flows are not threatening any downslope communities at this time and all indications are that the eruption will remain in the northeast rift zone.