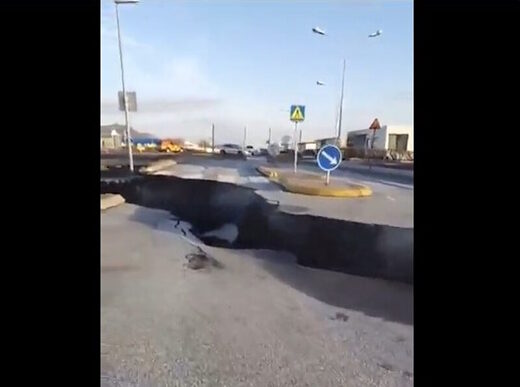 Seismic activity in area around Grindavik has 'increased significantly' in Iceland as eruption is predicted
Authorities in
Iceland
have declared a state of emergency as the threat of an "imminent"
volcanic eruption
which "could obliterate the entire town of Grindavik" loomed.
The Icelandic Met Office experts have said a
volcanic eruption
could last 'for weeks' as 30,000 earthquakes have been recorded since seismic activity began three weeks ago.
Matthew James Roberts, managing director of the service and research division at the Iceland Met Office, told Radio 4's Today Programme: "This would be a lava-producing volcanic eruption along a series of fissures and that would be the main hazard.
"Blowing lava an eruption that persists for weeks possible and that means roads and other forms of infrastructure could be eventually in harm's way."