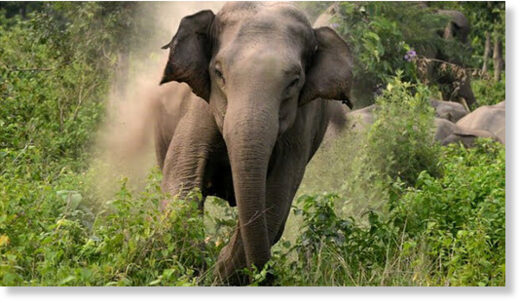 In a shocking incident, wild jumbos trampled to death four persons including two minor children, at Lalo Basti near Barmanthi under Bokajan police station in Karbi Anglong district on Thursday.
The deceased have been identified as Rebecca Kerketa (28), Kanya Tiria (50) and two kids.
All of them are from the same family. The incident took place in the Bormanthi village under East Forest range, Bokajan at around 3 pm on Thursday.
The family was returning home from their Citronella field when they met the herd of two elephants on their way. The herd charged them and trampled them immediately.