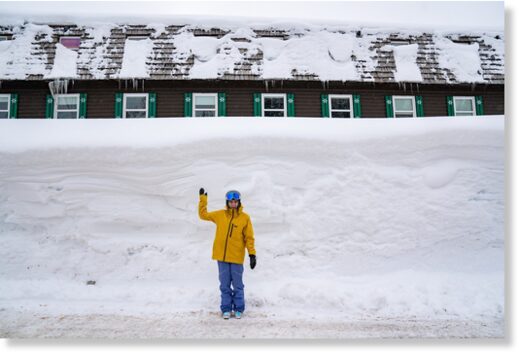 Alta Ski Area in Little Cottonwood Canyon, UT, has always been known as one of the snowiest resorts in America, but this year has taken things to a new level. 5″ of fresh snow in the last 24 hours has taken the resort to 501″ for the season.
In 1981-1982 Alta set its long-standing record for the most snowfall between October and January with an astounding 442 inches
. Without shock to the locals who have experienced a miraculously snowy winter,
Alta broke that record on January 25th, 2023, with a total of 445 inches of snowfall between October and January.
Alta joins Mammoth Mountain, CA, as the only two resorts in the world with over 500″ of fresh snow this season.
The resort has a 132″ base,
and there are a couple more feet of snow in the forecast.
In the last ten years, Alta has surpassed 500″ in 19/20 (542″), 18/19 (626″), and 16/17 (596.5″).