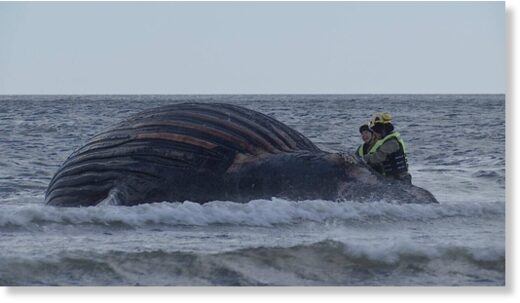 A small town on the Swedish island of Öland has issued a stark warning to locals and visitors not to come too close to a nearby beached humpback whale for fear it might explode.
On Wednesday morning, the municipality of Mörbylånga issued a public notice stating that it was "dangerous", and that it was issuing a "strong warning not to under any circumstances approach the whale cadaver".
"People are so interested that they are putting on waders and stomping around near the whale," Staffan Åsén, the town's environment chief, told Sweden's public broadcaster
SVT.