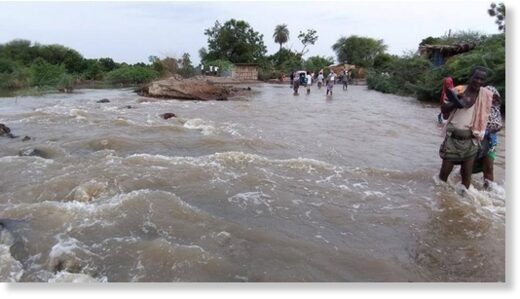 The government in Ethiopia reports that unprecedented flooding caused by the overflow of the Awash River has displaced more than 144,000 persons in Afar Regional State.
According to state disaster officials, the overflow of Kesem, Tendaho, and Koka dams on the Awash River were the cause of displacement of more than 144,000 people.
Flooding in the state has affected 240,000 people, demolished 105 schools, 200 rural roads, 6 bridges, and killed over 21,000 domestic animals. Flooding has also damaged around 60,000 hectares of crops and farmland.