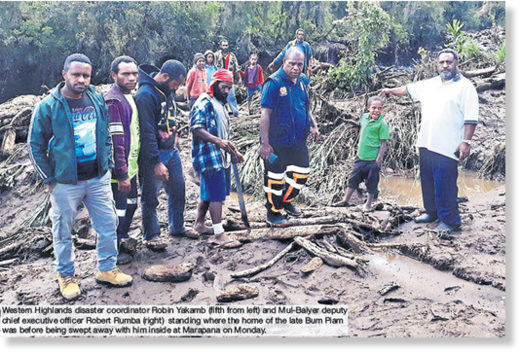 Three bodies have been recovered while the search continues for others who went missing after floodwaters swept through a village in Western Highlands on Monday afternoon.
Villagers of Marapana in the Mul-Baiyer district living along the Kuma River were caught off-guard when it broke its banks after heavy rain.
Village leaders Angra Pulga, Andrew Wan and Doimbri Dum, and village magistrate Wani Rumints described it as "unusual" and "unbelievable" because the river was relatively small, compared to the Jiwaka River and Waghi River.
One of the three bodies found was of Bum Piam, an old man from the Nenga tribe of Hagen village who was inside his home when it was swept away.