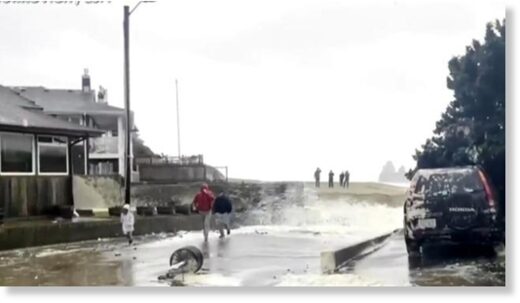 An
atmospheric river
brought monster waves, high tides and strong winds to batter western Oregon and Washington. The weather led to fatal crashes, power outages and flooded homes on Tuesday.
Although conditions in western Oregon became less intense on Wednesday, forecasters warned that the respite would likely be short-lived, as another storm system made its way south from Alaska, according to the
National Weather Service.
Strong winds felled trees and and knocked out power lines across large swaths of the Pacific Northwest on Tuesday, cutting power for more than 160,000 people at certain points. Wind gusts reached 86 mph near Cape Perpetua on Oregon's central coast and 107 mph near the iconic Timberline Lodge on Mount Hood, said Andy Bryant, a hydrologist with the National Weather Service's Portland office.