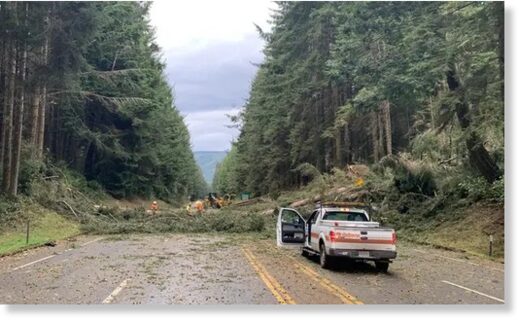 It has been a deadly and destructive start to the year in California, as a series of severe storms slammed the state this week, toppling trees, submerging streets and sending water cascading into homes and businesses.
The latest storm hit hard on Thursday - a powerful "atmospheric river" that brought with it hurricane-force winds and torrents of rain. At least two deaths have been reported in connection with the latest storm, including a child whose home was hit by a falling tree in Sonoma county. By Thursday morning, more than
163,500 people were without power,
with little reprieve in sight.
The downpour is the latest of three atmospheric rivers to pummel the drought-stricken state, spurred by a bomb cyclone that drew the long plumes of moisture from across the Pacific.