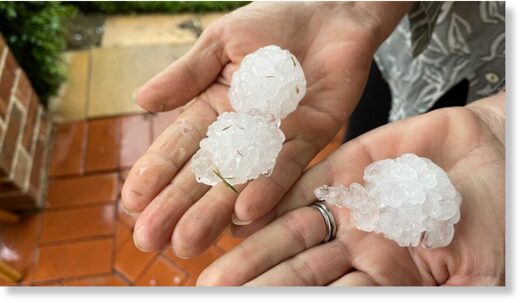 The latest round of wild weather has brought
large hail and heavy rain as supercell thunderstorms formed over eastern Australia.
Parts of Sydney have already felt the brunt;
large hail has fallen in several areas
and 24mm hit the rain gauge at Penrith between 3:00pm and 5:00pm AEDT.
The Bureau of Meteorology added a "
risk of tornado activity"
to its Sydney storm warning just after 3:00pm but it has since been removed.
Severe weather warnings remain current in several states
so keep on top of the warnings for your local area.
South-east Queensland and northern New South Wales could well be in for more severe storms tomorrow.