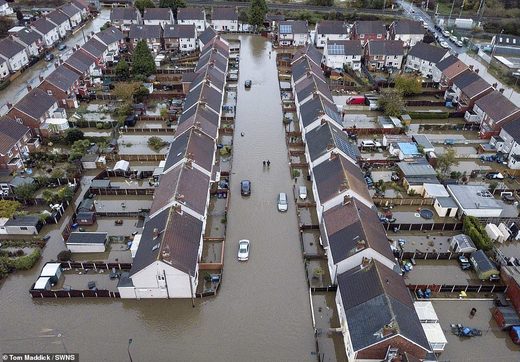 Hundreds of flood warnings remain in place across England today as rain continues to pummel the country, with some posing a "danger to life".
A total of 125 red flood warnings and a further 118 amber flood alerts stretch from Sunderland in the north to the Isle of Wight in the south.
The flash flooding caused by torrential downpours is expected to spark more misery for commuters and residents.
Five 'severe' warnings are active and relate to towns and villages surrounding the River Don which are in immediate risk.
The river in Doncaster burst its banks yesterday and will reach its highest recorded level today, forecasters predict.