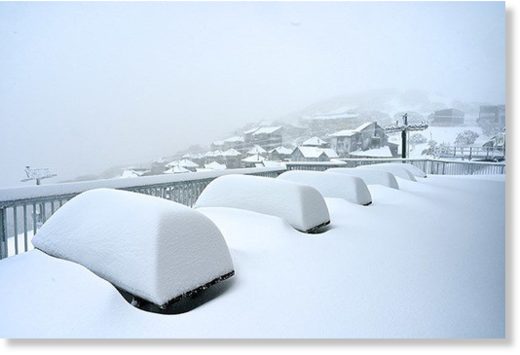 Let it snow!
02/05/2020
It's continued snowing lightly all day and we now have over 80cm+ from this remarkable Autumn snowstorm.
Some of the windrifts are over a metre deep!
The table-o-metre has nearly disappeared and checkout the breathtaking images in our gallery.
Let's take it all in from our lounge rooms as we remind you that 'stay at home' restrictions remain in place in Victoria until 11 May 2020.