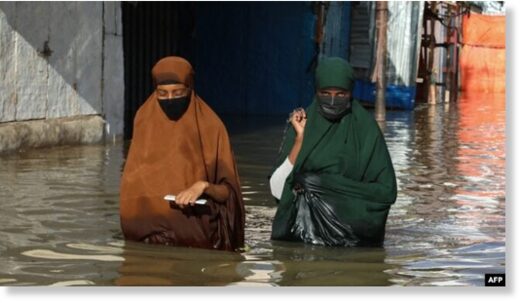 Around 200,000 people have been displaced due to flash flooding in central Somalia, a regional official told AFP Saturday, as the Shabelle River burst its banks and submerged roads.
Inhabitants of Beledweyne town in the Hiran region were forced out of their homes as heavy rainfall caused water levels to rise sharply, with residents carrying their belongings on top of their heads as they waded through flooded streets in search of refuge.
"Some 200,000 people are now displaced due to the Shabelle River flash floods in Beledweyne town and the number may increase any time. It is a preliminary figure now," said Ali Osman Hussein, deputy governor for social affairs in the Hiran region.