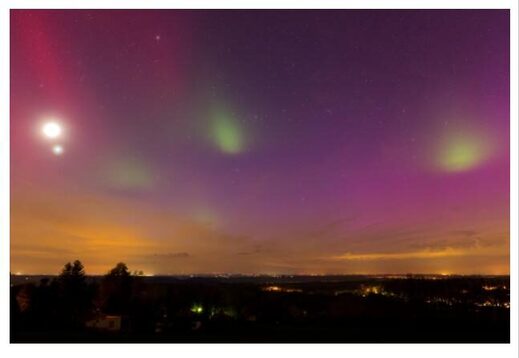 Europeans are still trying to wrap their minds around what happened after sunset on April 23, 2023. Everyone knew that a CME was coming; photographers were already outside waiting for auroras. But when the auroras appeared, they were very strange.
"I had never seen anything quite like it," says Heiko Ulbricht of Saxony, Germany.
"The auroras began to tear themselves apart, pulsating as they formed individual blobs that floated high in the sky."
"It literally took my breath away," he says. "My pulse was still racing hours later!" The same blobs
were sighted in
France
and
Poland
, and in Denmark they were caught
flashing like a disco strobe light
.