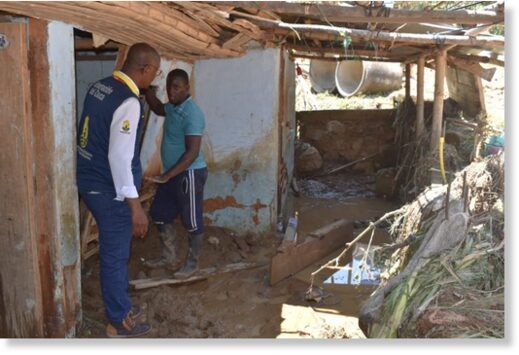 Heavy rain in the Cauca Department of Colombia has taken its toll over the last few days, with hundreds of families affected by flooding and landslides in the municipalities of Suarez, Caloto, La Vega, Jambaló and Santander de Quilichao.
Several rivers including the Quilichao River broke their banks in Santander de Quilichao on 24 March 2023. The local government reported one fatality and more than 500 families affected.
Cauca disaster authorities reported flooding in Caloto after the overflow of the El Palo River, also on 24 March.
A landslide occurred in the La Vega municipality on 24 March, affecting 65 people. A landslide was also reported in Jambalo municipality on 24 March. Ten homes were damaged and 30 people were affected.