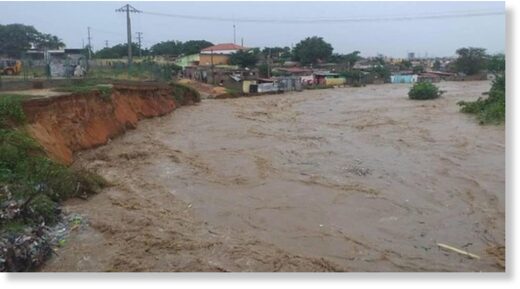 Heavy rain and flash floods in Luanda, capital of Angola, caused fatalities and widespread damage on 19 April 2021.
According to a report from the Government of Luanda Province, as of late 19 April, preliminary figures showed 14 people had died, 2 were injured, 1,617 homes flooded and 16 collapsed. As many as 8,165 people are thought to have been displaced or severely affected as a result.
Roads in the south of the city were closed after a bridge of the Camorteiro River in the municipality of Talatona was partially destroyed.