Earth Changes
Your daily dose of news
YouTube
Sun, 06 Sep 2020 14:17 UTC
---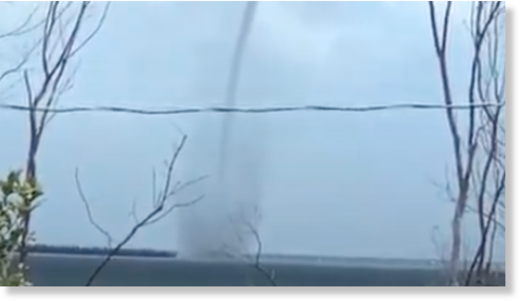 Florida resident Wendy Wagner captured video of a waterspout off the coast of Big Pine Key as gusty winds moved through the Florida Keys on September 5.
The NWS issued a special marine warning for the region, with forecasters predicting winds over 35 mph and steep waves.
Credit: Wendy Wagner via Storyful
---

At least 27 head of cattle had died when lightning hit a livestock farm in Mawadiodai in Vakarai during the early hours of yesterday.
The owner of the farm said heavy rain and lightning was experienced in the area from midnight. He said he had several milch cows among the cattle that died and that it would incur a heavy loss. The navy had taken step to bury the carcasses.
---

In a freak incident, 34 cattle met heartbreaking end in terrifying lightning strike at village Ugetara under Arang Police Station on the night of Saturday. Villagers informed the Administration, on whose order Arang Police and Veterinary Department had reached the spot. Sarpanch Satish Kumar Dhruw told about the incident that the incident happened at around 7 pm on Saturday,
when lightning struck the Gauthan with a thunderous sound and 34 cattle fell lifeless in an instant.
The carcass of cattle were buried after post-mortem by Veterinary Department and in the presence of Arang Police. Social worker Chaon Kumar Sahu informed Gaon Vikas Samiti operates the Gothan, where cattle are kept so as to protect the crops. The Samiti is running the gothan for past two years. Samiti is looks after the arrangement of fodder and maintenance. There was a wide-spread grief and panic in the village after the incident as a big crowd had gathered to see the dead cattle. Entire village was plunged into deep mourn.
---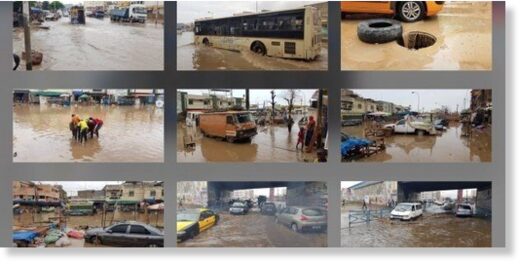 Authorities have activated a state of emergency in Senegal, West Africa, in the face of ongoing floods in several parts of the country.
President Macky Sall activated the Plan Orsec - Organisation de la Réponse de Sécurité Civile - after heavy rainfall from 05 September 2020 caused widespread flooding, including in the capital, Dakar.
Senegal's National Agency for Civil Aviation and Meteorology (Anacim) said that the areas of Joal, Khombole, Sokone, Passy, Thiare and Toubacouta all recorded more than 200mm of rain in 24 hours on 05 September. Parts of the capital recorded more than 100mm of rain on 05 September.
Local
media reported
that at least 6 people have died as result of flooding
in several parts of the country on 05 and 06 September. Fatalities were reported in the regions of Dakar (1), Kaolack (2) and Sédhiou (3).
---
RNZ
Mon, 07 Sep 2020 11:59 UTC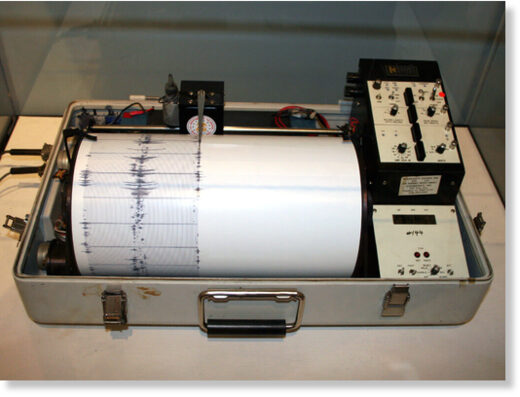 Two strong earthquakes, within 20 minutes of each other, rocked the Vanuatu capital Port Vila this afternoon.
According to the United States Geological Survey website the first quake, which struck at 6:12pm, measured 6.2 on the Richter scale and occurred at a depth of 10 kilometres with its epicentre about 73 kms north north east of Port Vila.
The second measured 5.7 and hit at 6:29pm it was also at a depth of 10kms but its epicentre was a little closer at 75kms north north east of Vila.
Residents in Port Vila were shaken by quakes but so far there have been no reports of any serious damage.
The Pacific Tsunami Warning Centre reported there was no threat of a Tsunami from either quake.
---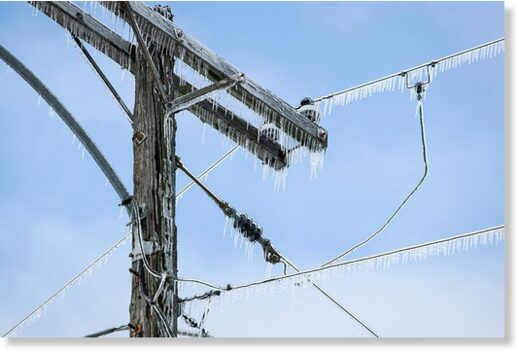 It is now confirmed that 2020 is the beginning of the Grand Solar Minimum, cold events are beginning to transpire that are absolutely in your face. What you do net to prepare is fully your choice. These events will make you shake your head, a 65F temperature drop from 90F to below freezing in two days across the USA grain belt.
Sources
---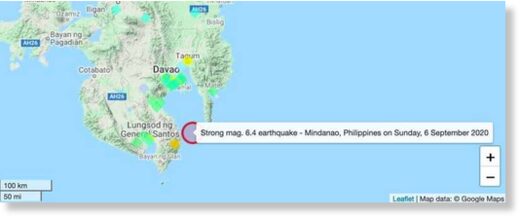 An earthquake of magnitude 6.3 struck 82km east-northeast of General Santos in Mindanao, the Philippines, the US Geological Survey (USGS) said on Sunday (Sept 6).
The quake had a depth of 120.9 km, according to the USGS.
The Philippine Institute of Seismology and Volcanology (Phivolcs) said the offshore quake hit at a depth of 143 km, about 26km southeast of Don Marcelino town at 11.23pm local time.
Comment:
This is the fourth magnitude 6+ quake registered within 24 hours across the planet - the other 3 being:
---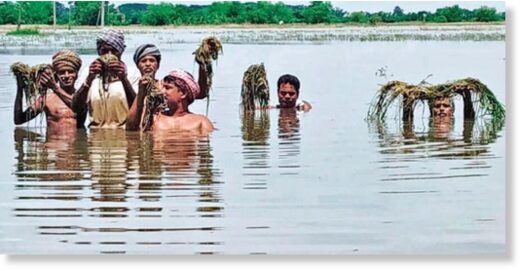 The receding water has revealed the extent of damage in flood-ravaged Kendrapara district with the worst hit being farmers.
The receding water has revealed the extent of damage in flood-ravaged Kendrapara district with the worst hit being farmers.
Vast tracts of paddy fields in Aul, Pattamundai, Marsaghai, Derabishi and Rajkanika blocks have turned into swamps with rotting crops still submerged in water.

"The floods have completely shattered the rural economy. Farmers had spent huge amount of money to raise paddy saplings which have been damaged in the floods. With the deluge ruining our livelihood, we now stare at a bleak future," said Sarat Sahoo, a farmer of Manapur village under Rajkanika.
Following good rains during transplantation of paddy saplings three months back, farmers were expecting a bumper crop. But all hopes have been shattered.
---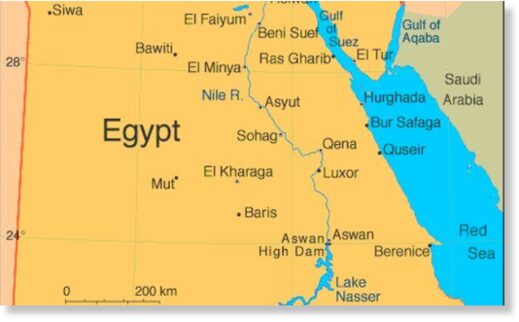 Upper Egypt and the Red Sea coast have been struck with floods after heavy rain, prompting the police traffic department to close off several highways in the area on Sunday.
The western Sohag-Qena road, Sheikh-Fadl-Ras Ghareb road, Qift-Quseir road, Safaga-Sohag road, Luxor-Nag Hammadi road, Luxor-Wadi Gedid road, Ghareb-Minya were closed. Safaga-Sohag road, Luxor-Nag Hammadi road and Qift-Quseir road were reopened later after the weather improved, as the weather forecast had predicted sandy winds.
In western Luxor, rain falling down from Ruzaiqat mountain caused floods on Saturday night. The city council dispatched equipment to change the course of the torrent into flood drainage systems so it does not reach homes in this mountanious area.
---