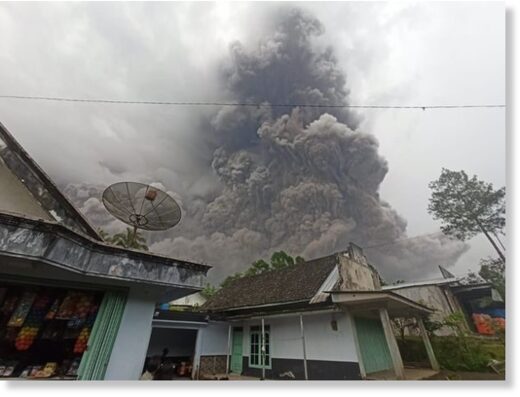 A volcano erupted on the Indonesian island of Java on Saturday, reportedly obscuring the sun with a massive cloud of ash, and sending locals into a panic.
A clip on social media has captured people, who live at the foot of Semeru volcano, fleeing in fear ahead of a cloud of black ash descending from the 3,676-meter-tall mountain.
The author of the footage is heard shouting "Allahu Akbar" (God is great) in face of this truly apocalyptic sight.