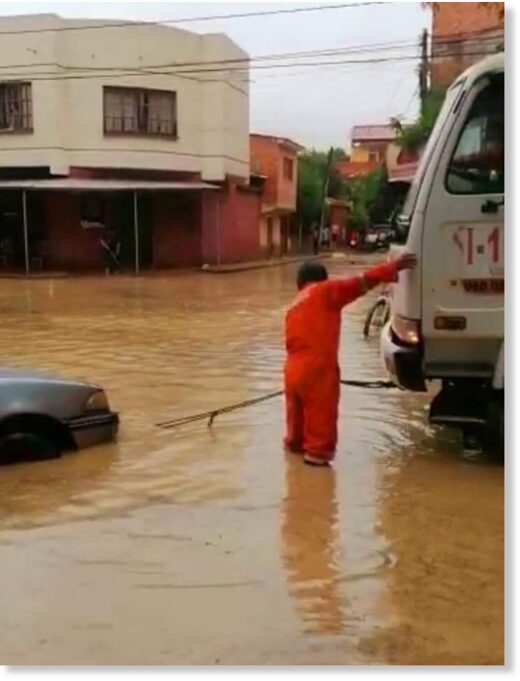 Heavy rainfall on 30 November caused flooding in the department of Tarija in southern Bolivia.
Among the worst affected areas was the city of Tarija, where creeks and rivers, including the El Monte stream, broke their banks.
Local authorities reported damage to roads and homes in several neighbourhoods of the city. Power outages were reported and a medical centre was also damaged.