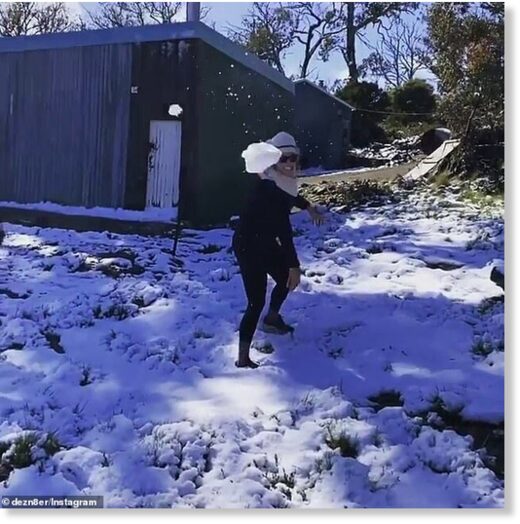 While parts of Australia sweltered through the hottest November on record, regions in Tasmania woke to a dusting of summer snow.
Tuesday night's blustery cold front brought falls to the summit of Hobart's Mount Wellington and elevated areas of the central highlands on the first and second day of summer.
Great Lake Hotel duty manager Truen Johns said sleet in the early evening turned to snow which was several inches deep by the morning.
'I woke up to everything covered in white,' he said.
Bureau of Meteorology's Tristan Oakley explained that Tasmania's low pressure system is what led the state to miss out on the heatwave over the weekend.