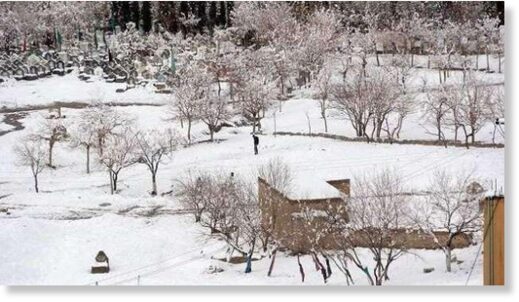 Tourists stranded as Thandiani, Nathiagali, Ayubia receive one-foot snow
Continuous heavy snowfall in the hilly areas of Hazara division on Monday brought the mercury below the freezing point, however, the main Muree Road remained open for traffic but
roads to and from Koza Gali, Khanspur Road, Bakot, Nathia Gali Road, Boi Sawar Gali Road, were closed.
In the second spell of snowfall in the current winter season, Thandiani, Nathiagali and Ayubia received up to one foot of snow during the last 24 hours where a large number of tourists were stranded because of the slippery road conditions.
Snow-clearing machinery of the Galyat Development Authority (GDA), the Khyber-Pakhtunkhwa Highways Authority (KPHA) and the works department has been deployed at various places of Galyat to meet any eventuality.