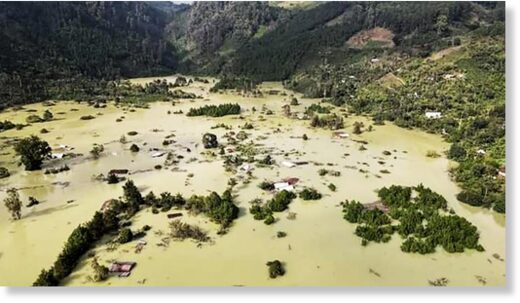 According to data from Guatemala's Ministry of Agriculture, Livestock, and Food (MAGA) that was gathered up to November 9, the Eta tropical depression damaged 22,155 hectares of crops in 63 municipalities of 9 of the country's departments.
The Directorate for Regional Coordination and Rural Extension stated that the monitoring process continued in the departments of Jutiapa and Santa Rosa. Alta Verapaz registered damages in 16 municipalities, Peten and Quiche, in nine municipalities each; there were damages in eight municipalities of Huehuetenango, in seven municipalities of Chiquimula, five of Izabal, four of Zacapa, four of El Progreso, and one municipality of Jalapa.
The storm affected banana, plantain, cassava, lemon, potato, güisquil, and different types of vegetables, among many other crops.