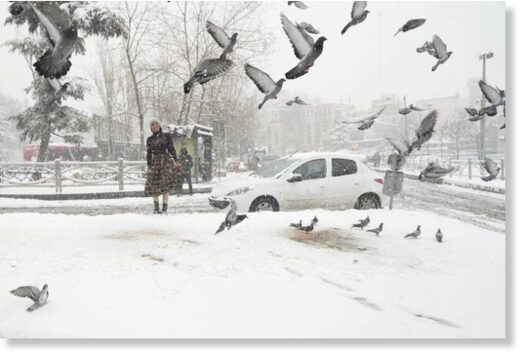 Tens of thousands of Iranians were left without gas to heat their homes at the weekend
as unusually cold weather swept across the country,
the state broadcaster reported.
Gas deliveries were cut to about 90,000 residential users in the north-eastern Razavi Khorasan province by Saturday night, Governor Yaghoub-Ali Nazari said on national television.
Supplies were also disrupted in at least four other northern provinces and several districts at the tail end of the national gas pipeline network near the country's eastern borders, according to reports by state TV.
President Ebrahim Raisi paid an unannounced visit on Sunday to the national gas company and was briefed on the supply situation.
Mr Raisi told employees at the National Iranian Gas Company that the closure of offices and organisations was not a suitable solution in addressing the shortage.