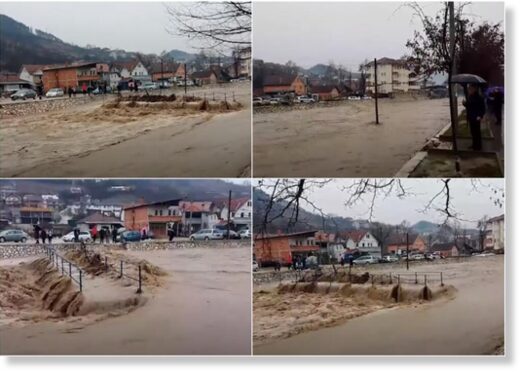 Emergency teams in Serbia Thursday were searching for two people swept away by a swollen river in a southwestern town as floods led to evacuations and emergency measures, state RTS television reported.
Heavy rainfall this week across the Balkans has caused rivers to rise dangerously in Serbia, Bosnia and Montenegro, flooding some areas and threatening flood defenses elsewhere.

Floods were also reported in Kosovo and Albania, where high waters soaked agricultural land, blocked roads and caused temporary power outages.
In northern Albania, the local power company had to open sluices and release water from bulging reservoirs, flooding nearby areas for a third time in as many months.
In northern Kosovo, authorities said parts of the town of Mitrovica have been flooded, forcing people to evacuate their homes.