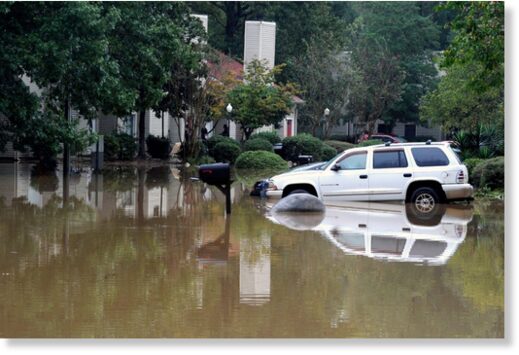 Four people were killed when floodwaters lashed Alabama on Wednesday, local officials said. Many others had to be rescued from the roads after becoming stranded in their vehicles.
On Thursday, the Marshall County Coroner's Office
confirmed
that a 4-year-old girl had died as a result of the flooding, and said and her body was recovered just before midnight on Wednesday. The body of an 18-year-old woman was found early Thursday morning.
"We are working with law enforcement and fire personnel on both incidents to ensure the families have been notified," the coroner said. "No additional information can be released at this time."