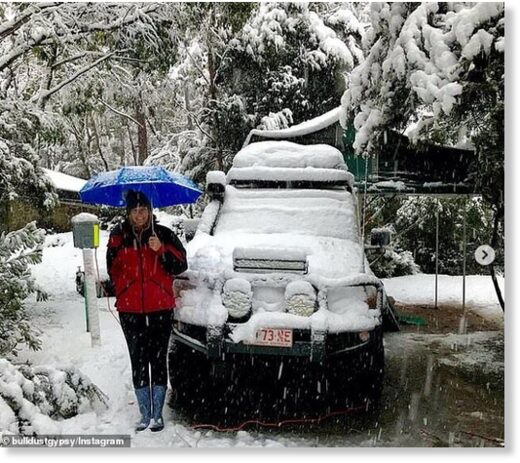 Millions of Australians are shivering through the coldest day of the year as an icy front bringing an 'Antarctic blast' sweeps across the country's southeast.
The cold front moved in over Tasmania, Victoria and South Australia on Saturday, bringing freezing conditions,

low-level snow,

heavy swells and the first frost of the year.
Melbourne on Sunday woke to its coldest morning since October 20 last year according to the Bureau of Meteorology, with the mercury dipping to 8.3C.