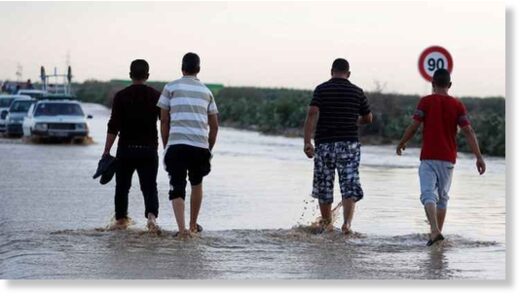 Three people have died in floods in Tunisia
after heavy rain storms battered the North African nation,
a spokesman for the civil protection agency said on Sunday.
In Thala, a town in northwest Tunisia, two people aged 20 and 27 died after their car was washed away by surging waters, agency spokesman Moez Triaa said.
A 24-year-old died in floods in Borj Chakir near the capital Tunis, added Triaa.