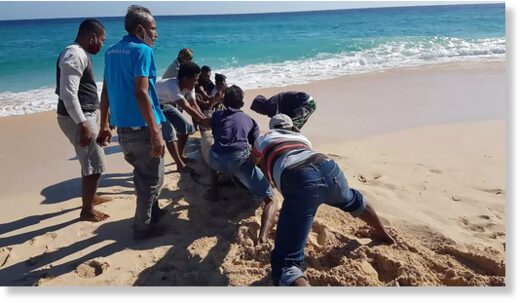 Ten whales were found dead on an Indonesian beach Thursday, officials said, with images showing locals rushing to push a still-living member of the stricken pod back into the sea.
The marine mammals, ranging from 2-6 metres (6.5-20 feet) in length, were found in the remote province of East Nusa Tenggara, the head of the region's water conservation agency Ikram Sangadji told AFP.
Footage showed a group of around 10 men struggling to push an eleventh member of the pod across the baking sands and back into the ocean.
They eventually managed to get the creature -- which was scarred with deep cuts -- into the water, and it appeared to swim off by itself, prompting loud cheers from the group.