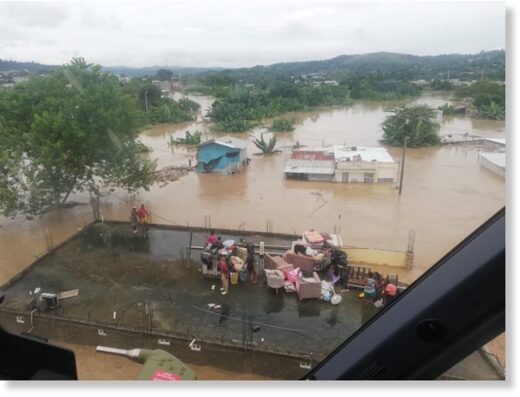 Severe flooding has left a profound impact on Esmeraldas Province in Ecuador, affecting numerous communities in the cantons of Esmeraldas, Atacames, Quinindé, and Muisne.
According to disaster authorities,
over 11,000 people have been affected by the recent flooding,
prompting extensive rescue efforts involving boats and helicopters. Thankfully, no fatalities or missing persons have been reported.
Esmeraldas Canton, in particular, has been severely hit, with vast areas submerged under water. As a result, approximately 2,395 homes have been damaged, leaving around 10,000 people directly affected. The devastation has also extended to other vital structures, including a prison and several schools.