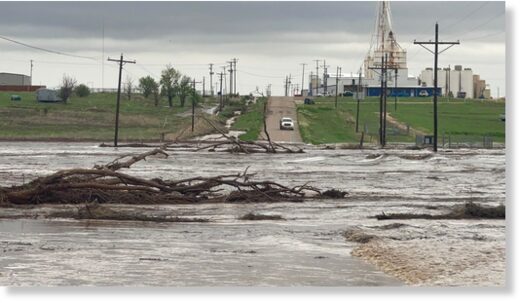 High water due to significant flash flooding in Hereford and Deaf Smith is causing a dangerous situation.
A line of storms developed over Deaf Smith County on Friday night and stayed in the same areas for more than an hour, according to Storm Search 7 Chief Meteorologist Joe Puma.
This caused significant flash flooding around the city of Hereford.