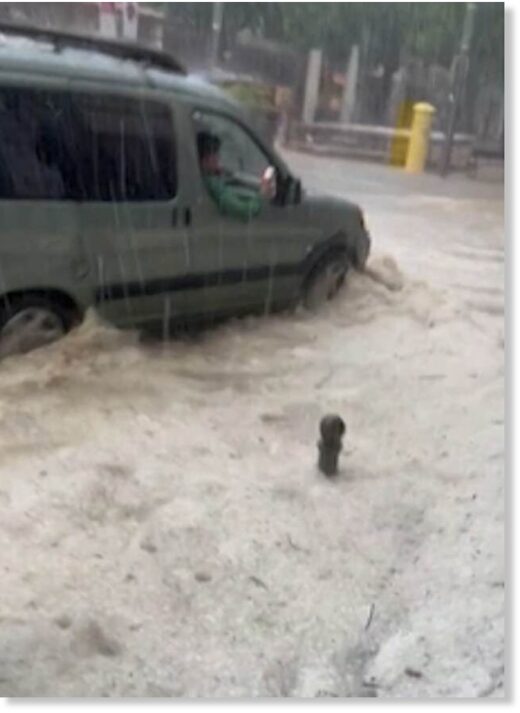 Shocking footage shows the moment a mother and her child are swept away as she tries to push a buggy through raging floodwaters that have swallowed a street in Spain.
Roads in parts of the country have been turned into rivers, after record hot weather on the Iberian peninsula moved to the UK, replaced by torrential rains, breaking a prolonged drought.
The floods have hit areas along the Mediterranean coast the hardest,
with as much as 40 litres of rain per square metre falling in one hour in parts of Murcia yesterday.
Homes and businesses in tourist areas like Alicante have been flooded and cars swept away, with stranded people and dogs needing to be rescued.
The Emergency Coordination Center of Murcia described it as the worst weather front in history for the area, with storms wreaking havoc there as well as in Valenica and Andalusia in recent days.