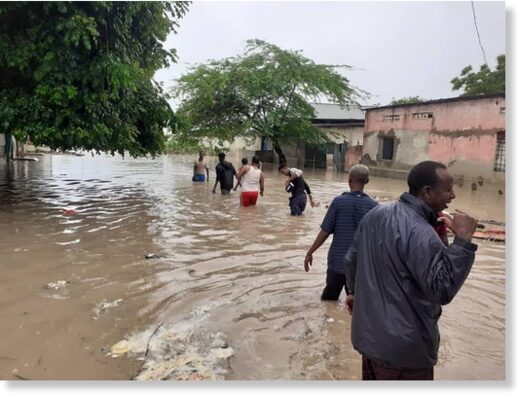 The Somali Red Crescent Society (Somali RC)
reports that at least 9 children have died after heavy rainfall caused the collapse of a house in Mogadishu
, capital of Somalia.
Heavy rainfall struck on 07 May 2021, causing severe flash flooding in the city, causing buildings to collapse in Wadajir District.
Somali Red Crescent Society Director of Organizational Development and Communication, Abdulkadir Afi, said via Social Media, "Sadly 9 children rushed to hospital following the collapse of a house in Mogadishu have succumbed to their injuries. Rescue efforts still ongoing and our Somali RC ambulances continue to attend to the wounded. Heavy rains have caused flash floods and structural damage in the area."
Local media reported further fatalities after heavy rains damaged makeshift shelters for Internally displaced people (IDPs) in the Garasbaley area on the outskirts of the city on 08 May 2021.