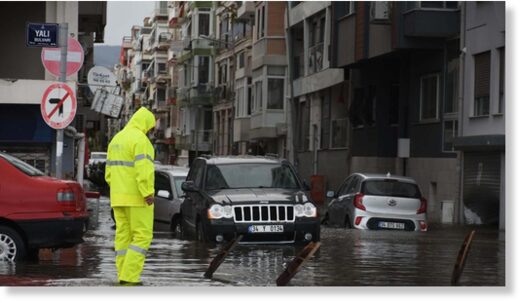 After days of warnings from the Turkish State Meteorological Service, storms and heavy rains brought daily life to a standstill across Türkiye.
The torrential rain, which started around 4 a.m. yesterday in Istanbul, affected many districts of the city. The roof of a building in Kağıthane was blown off by the storm, which increased in intensity.
People walking in Taksim Square had difficulty walking due to the storm, while the waves rose meters high on the coast, especially on the coast of Üsküdar.
The storm that hit the Silivri district of Istanbul in the early hours of the morning had a negative impact on life. As the waves rose several meters into the sea, workplaces on the beach were flooded. Trees were uprooted by the storm.