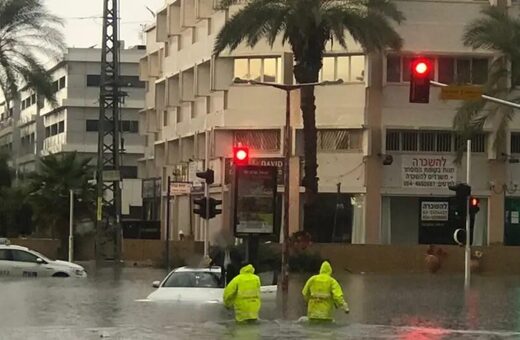 Rescue teams came to the rescue of dozens of people as heavy rain caused
flooding
and power outages nationwide over the weekend, an MDA spokesperson said. No injuries were reported.
Snow also fell on Mount Hermon on Saturday morning for the first time this season.
The Arava Rescue Unit reported on Saturday evening that they had rescued a group of 35 hikers, all above the age of 50, who had been reported missing earlier in the day in the Makhtesh HaKatan (Small Crater) area in southern Israel.
According to the report, the group left Mitzpeh Tamar on their way to the Ashmedai Gate (also known as "the devils gate,") which lies at the entrance to the small crater, losing the trail after nightfall.