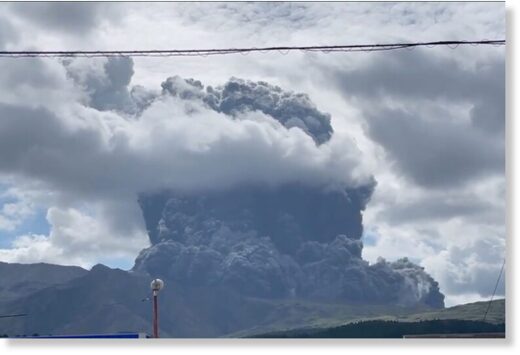 Mount Aso in Kumamoto Prefecture erupted shortly before noon on Oct. 20, sending a massive plume of dark volcanic smoke up to 3,500 meters high.
The first crater of Mount Nakadake erupted around 11:43 a.m., according to the Fukuoka District Meteorological Observatory.
The central government set up a liaison office at the crisis management center of the prime minister's office in Tokyo at 11:44 a.m. on Oct. 20.
In the afternoon on the same day, Chief Cabinet Secretary Hirokazu Matsuno spoke to reporters at the prime minister's office.