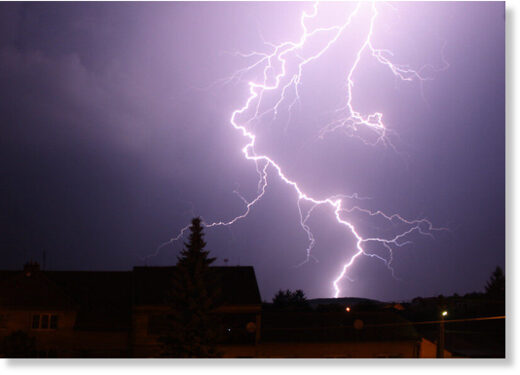 At least five people, including women and children, were killed in Sindh's Tharparkar district after being struck by lightning during thundershowers, ARY News reported on Saturday.
According to details, four people were also injured in different incidents of thunderbolts in parts of the Tharparkar region amid rainfall with the thunderstorm.
The injured and dead bodies were shifted to nearby hospitals, rescue officials said.
Moreover, 80 animals were also reported killed in different areas of Tharparkar district due to unprecedented incidents of lightning bolts.