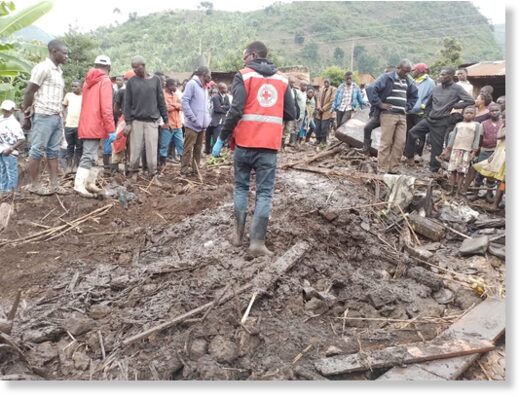 More heavy rain has fallen in Uganda's Western Region, triggering a massive landslide in Kasese District late on 06 September 2022.
Earlier this month heavy rain caused flooding and landslides in Kisoro and Bundibugyo, where at least 3 people died.
Further heavy rain fell in the region from 06 September 2022, causing a landslide in Kasika village, Kigoro Parish in Rukoki Subcounty. The landslide buried homes and occupants. As many as 18 people were feared missing.