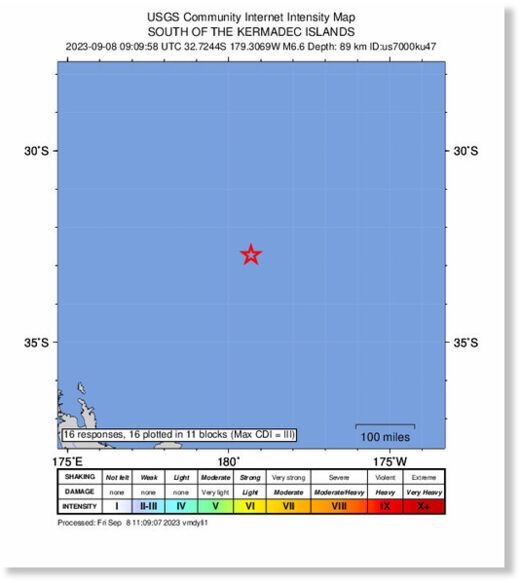 Authorities say a now magnitude 6.6 earthquake near the Kermadec Islands does not pose a tsunami threat to New Zealand.
The National Emergency Management Agency (NEMA) said: "Based on current information, the initial assessment is that the earthquake is unlikely to have caused a tsunami that will pose a threat to New Zealand."
NEMA said the quake happened about 9pm and was at a depth of 69km. It earlier said the quake was magnitude 7.0 at a depth of 33km.
It said the 6.6 magnitude was provisional and may be increased or decreased as more seismic data becomes available.
The US Geological Survey's Pacific Tsunami Warning Centre also said there is no tsunami threat from the earthquake.