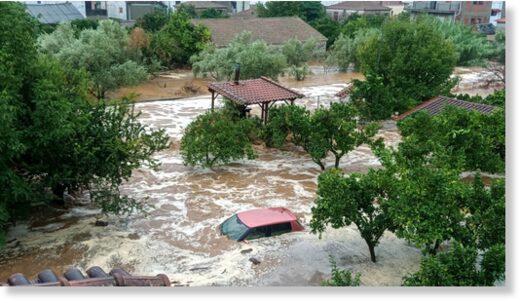 At least one person died and another went missing in central Greece, which has been hit hard by landslides and floods caused by heavy rains, local media reported on Tuesday.
One person was swept away by a flooded stream in the province of Volos, while another, a 70-year-old livestock farmer, died as a result of a landslide caused by heavy rain in the region, the public broadcaster ERT reported.
In Volos, where a hospital was also flooded, many drivers were trapped in their cars, and the fire department worked intensively to rescue them, it said, adding that the drainage network could not absorb the record level of rainwater.