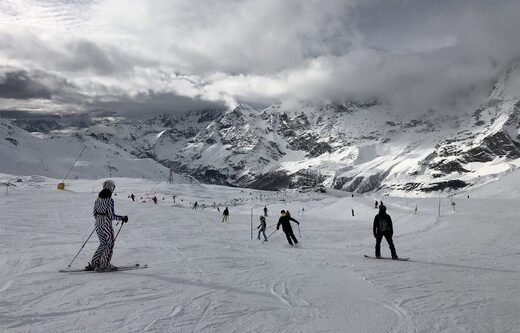 Countering mainstream groupthink, reality is once again slapping climate alarmism square in the chops.
E
urope's Best Start To A Ski Season In Memory
Recently, ski resorts from the French Alps right the way down to the Italian Dolomites have been reporting more than 3 feet of fresh powder, resulting in a historically-early start to the the European ski season.
Absurd notions that Europe's favorite winter pastime is a thing of the past have taken a hit after temperatures across the region fell off a cliff in November, back to "a crisp 1990s sort of climate," reports
goodnewsnetwork.org
.
In many parts parts of the Alps, snow totals have actually exceeded 6 feet which has led big-name resorts in France, Switzerland, Italy, and Austria bringing their opening dates of the 2023-24 season forward by at least a week, to November 18.