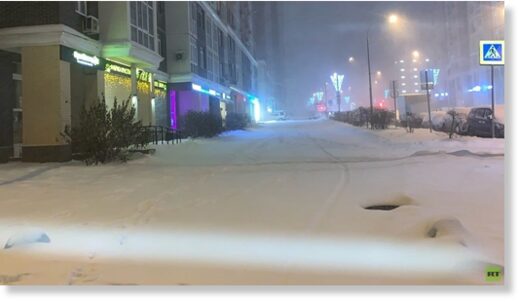 Heavy snowfall that started in the Russian capital overnight is expected to continue into Tuesday
Moscow is already going through its first major snowfall.
Meteorologists have described the weather pattern over the Russian capital as a "black blizzard" - a phenomenon usually encountered in the Far North, when snowflakes fly almost parallel to the surface, decreasing visibility to around 100 meters.
The snowfall that started on Sunday intensified overnight, with 35% of the monthly average of precipitation already falling in the city, according to the FOBOS weather center.