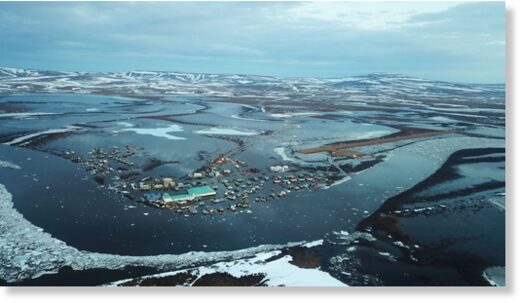 An ice jam downstream from Buckland has caused significant flooding throughout the Northwest Alaska village.
Water levels began to rise Wednesday night and were continuing to rise Thursday, said Karen Endres, a hydrologist with the National Weather Service in Fairbanks.
Ice jammed on the Buckland River about a half-mile downstream from the village of more than 400 people, said Jeremy Zidek, a spokesman for the state Division of Homeland Security and Emergency Management.
Flood waters hit the bottom of most homes in the village but hadn't yet flooded into homes by Thursday afternoon, Zidek said. Utility services were not impacted so far, he said.